Armed with Wings Rearmed launched into Early Access in May 2015. The game has since been radically improved, revamped and further polished! A massive high five to all the Early Access adopters who have contributed to Rearmed with invaluable feedback and player testing! I hope that I've provided you guys with a enjoyable experience - it's only getting better from here. There are more major updates to come and I am working my hardest to have the game ready in Q1 2016.
New Trailer!
2015 marked the return of Armed with Wings. Rearmed (the first AwW title to be released since 2011) launched into Early Access, was picked to Showcase at PAX Aus 2015 and has even been covered by 2 printed magazines, IndieGameMag and PCPowerPlay! With a total of 12 updates, let's take a look at how much as changed in Armed with Wings Rearmed since Early Access Launch!

Combat
Rearmed's combat system has been drastically expanded with new attacks, more power attacks, complex dodging system. Not to mention that enemies have also been upgraded with more complexity and attack patterns. The idea is to make the player feel like a complete anime-style, samurai bad ass. Play testing at PAX Aus certainly indicates that the new Combat is on point!
The old boring Combat System...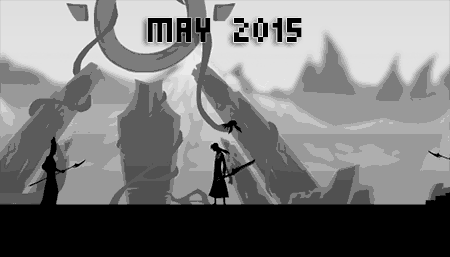 Super fast and fluid new Combat System!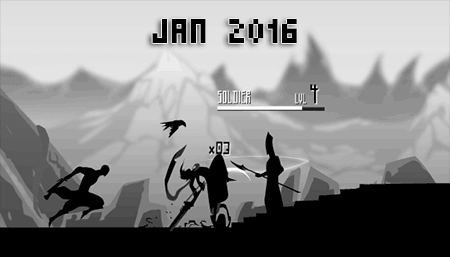 Vandheer
Earlier in Jan 2016 I introduced a new playable character - the main antagonist, Vandheer. Perhaps this is the most exciting feature added to Rearmed. Vandheer is aggressive, fast and fluid, yet difficult to master. His moveset in Rearmed is influenced by his previous skills in other AwW titles, yet distinctively new and very much Rearmed.
Vandheer stomping units in 2016!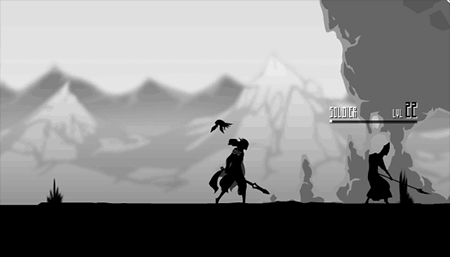 Levels
The original Armed with Wings has 12 levels. Rearmed launched with 25 levels. Rearmed now currently has 30 levels. 5 extra levels may not seem like a huge increase - but it's worth mentioning that more than half of the levels have been greatly expanded with new areas and multiple starting and exit points.
Slide down some new slopes!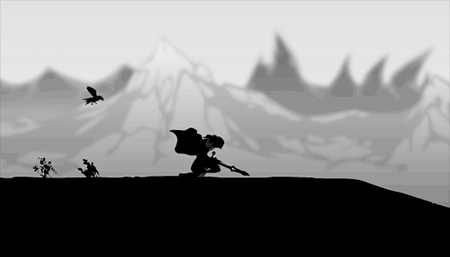 ---
More features
I've added a few new enemies to address the repetitiveness of combat, encouraging players to change strategy based on the enemy behavior. Razor is familiar to the regular Soldiers, but more cautious and quicker. The Skull Flame enemy is a replacement for the Bomber. I did have plans to improve the Bomber, but thought it would be better to get some more monster creatures in the game.

Finally, A new Boss battle was included to fill a mission void in the 2nd half of the game. Previosuly, Rearmed felt very empty with only 2 Boss Battles. I plan to launch with at least 4 Boss encounters.

The Menu system and User Interface has been revamped! The old Menu failed to address the player in a few ways: Some players disliked how Story Mode would always start from the beginning. Even though there was a Level Select, most people wanted to 'continue' their game. The new Menu has better UX, and looks x10 more slick.
Rearmed is restyled for 2016


Survival Mode has not received much love from me since EA Launch. A new Survival Arena has been added to inject more life and variance into Survival mode. Actually, in the process of adding this new arena, I've made it more simple to add additional arenas. Expect more!
Try out the new Survival arena, The Cliff.


---
2016 will be bright for Rearmed! The game is constantly improving, and visibility on Steam is improving steadily. Brace yourself for future updates as the game draws closer to completion. 
The next update will deliver the Final Battle with Vandheer. Expect more Story sequences, more levels, weapons and perks.

Don't forget, you can suggest features or discuss topics in the forums, I check them daily:
Sun-Studios: http://www.sun-studios.net/forum/viewforum.php?f=34
Steam Community: http://steamcommunity.com/app/340580/discussions/

Stay tuned to Rearmed developments here:
Website: http://www.armedwithwings.com/
Facebook: http://www.facebook.com/ArmedwithWingsPage
Twitter: http://www.twitter.com/Sun_Studios
Youtube: https://www.youtube.com/c/DanielSun

One last thing, please share the trailer with all your PC Gamer buddies!